About us
Why Costa Rica? Stability, innovation and a proven international competitiveness provide the right climate for success
Costa Rican companies exports more than 4,000 different
products to over 150 destination countries. Activities like
aeronautic software testing and development, cable and
harness assembly, repair and redesign, electronic components
and metallic parts manufacturing, are being executed by
multinational and local companies.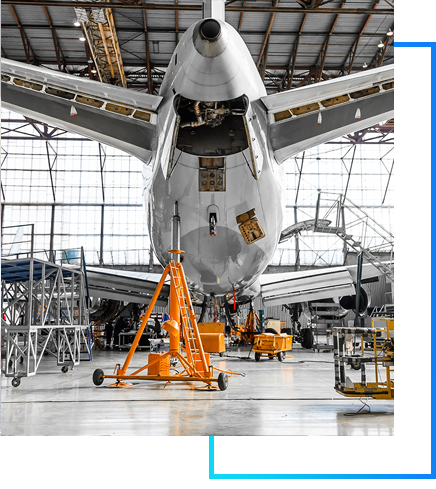 Excellence
Knowledge,

expertise

and

productivity

are

paving

the

way

for

excellence

and

innovation.
218

institutions.

More than

101,912 students

enrolled.

55 different specialties.
590

graduates in Industrial programs per year.
60 facilities

nationwide.
Industry main areas:

Electronics/Electric, Material Technology, Electro-mechanics, Industrial Electronics Maintenance, Industrial Automation, Metal Mechanics, Plastics Transformation.
30,105 people trained

in 2014 in technical.

1,700 people trained

in areas such as

Electrical, Electronics, Metal mechanic

per year
61

universities in total: 5 public and 56 private.

+50,000 graduates

in 2014.

19,850 diplomas granted in Business, Economics, F&A, Engineering, IT, logistics, Biology, Chemical.

More than

227,000 students enrolled.
Services
We are based in a country with an ecosystem of high value and stability, but above all with a deep-rooted quality culture and a growing talent base ready to join the aerospace industry
#1 IN HUMAN CAPITAL
In Latin America with a constant growth of STEM-Related university graduates at over 6% annually (WEF 2018).
A ROBUST ECOSYSTEM
Of converging technologies provides the ideal space to create, innovate & test: loT, data analytics, cybersecurity, embedded software development for aerospace.
COSTA RICA IS ONE OF THE STRONGEST PLATAFORMS
For the operations and to reach global markets: A robust network of free trade agreements provides preferential acces to 2/3 of the world's GDP including China, USA and the EU.
THE COUNTRY RANKS #1
In collaboration bwtween companies in LATAM with an Aerospace Cluster with deeprooted culture specialized in electromechanical systems, software development and MRO operations for the industry (WEF 2018)
COSTA RICA RANKS 1ST
In LATAM in innovation Efficiency, eich show the ability to generate greater innovation reaults based on human capital, market and business sophistication, institutions and infraestructure.
FIRST IN LATAM
In Cooperation in labor-employer relations with no unions in the private sector (GCR 2018, WEF)
Capabilities
We are a group of more than 30 companies with technological capabilities that enable the development of aerospace solution
Costa Rica has over 40 years of manufacturing experience,
manufacturing products ranging from tires and batteries to
precision machinery, molding and plastic injection, to recently,
the development of a plasma rocket propulsion technology
engineered by former Costa Rican Astronaut Franklin Chang.
Electronics & Electromechanics
Download our Company Portfolio
Download Industry Service Matrix
TO SUMARIZE….
Costa Rica is a place with rising talent ready to integrate with the Aerospace Industry.
Choose a country that values ​​its ecosystem, that enjoys stability, that has clear rules to play, that respects intellectual property, located in the same region and where quality is at the core of its culture.